Description
(Given the new restraints, I think I need two more tabs – Hotel and Travel and photos – with photos being the first tab. Caption needs to be center justified – not responding to html code.)
"Dear Architects – Sound Matters" – The article written for the NY Times uses stereo audio to allow you to hear the difference between spaces. I would urge you to show this article to your clients to help them appreciate the challenge of designing a sound system for a difficult space. Acoustically "good" rooms are few and far between. Acoustical problems must either be corrected or designed around.
Our 3-day Sound System Design seminar begins with instruction on room acoustics. Pat Brown will help you understand, collect, and interpret the Room Impulse Response (RIR), which is the "acoustic signature" of the room.
From there, he will help you understand loudspeaker characteristics and how they interact with the room. Understanding loudspeakers and their specifications is vital for selecting the best type of loudspeaker for your design goals.
Pat helps you understand and use specifications like sensitivity, power handling, and amplifier power ratings.
This lays the foundation for
designing for speech intelligibility
designing for music clarity
computer-aided system design
Pat teaches this seminar with passion. Why? In his early days, he made the common mistakes and it cost him a lot of money and time. Pat had to learn these principles the hard way. He will show you tips and techniques that will greatly shorten your learning curve.
Suggested Prerequisite: Principles of Audio online training
Course Materials Includes:
Course Manual – It's not a manual of PowerPoint slides – check out an example page.
Audio Click-Rule – a Windows calculator program ….
Support files that you will find useful
Certificate of Completion
Who Should Attend: Anyone who selects and places loudspeakers in rooms.
Instructor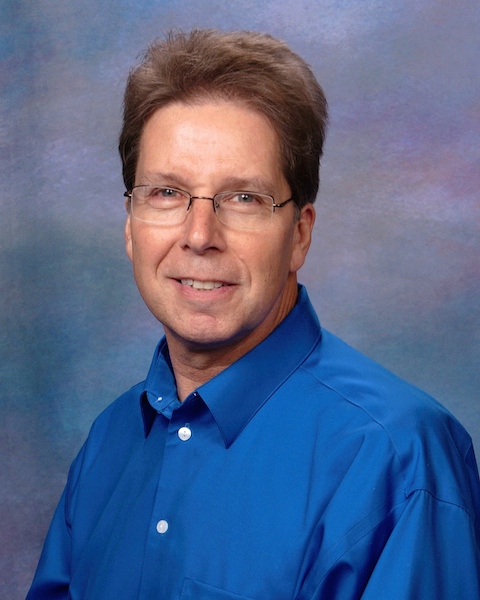 Pat Brown is a 1978 graduate of the University of Louisville with a degree in electrical engineering technology. With a background as a musician, sound technician, retail music store owner, contractor, and consultant, he is familiar with the many aspects of audio. He served as an associate instructor to audio legend and SynAudCon founder, Don Davis. Pat along with his wife Brenda own and operate SynAudCon and have been providing training for the audio industry since 1996. Pat, the main instructor for SynAudCon, has the unique gift of being able to share his knowledge of complex technical topics in an easy-to-understand real world manner through multi-media demonstrations. SynAudCon is recognized as an industry leader in audio education.
SynAudCon offers both in-person and online audio training. There are regularly scheduled in-person seminars and special one-time events on audio-related topics. With the release of the online training in 2010, SynAudCon training is now more accessible worldwide.
Pat writes articles for several publications. He authored three chapters for Glen Ballou's "Handbook for Sound Engineers" and is co-author of Sound System Engineering 4th Edition. He considers SynAudCon online audio training courses as his most complete "book," being able to explain the concepts and principles with animations and demonstrations.
He was chosen as NSCA "Educator of the Year" in 2005 and NSCA "Mover and Shaker" Award in 2011. He received Great Britain's "Peter Barnett" Award in 2012.
SynAudCon has given private seminars to many companies and organizations, including the Kennedy Space Center, Disney World, Sea World, IMAX, Purdue University, the US military, Siemens and many audio manufacturers. He has conducted seminars in Europe, the Middle East, Africa, China, Thailand, Singapore, South America, Australia and Canada.
Pat and Brenda Brown founded a second business in 2005 – Pro Sound Testing, Inc. Pro Sound Testing measures loudspeakers to produce data files for use in room acoustics modeling programs. Pro Sound Testing was the first company of its kind in the USA. The experience of developing a measurement facility and measuring hundreds of loudspeakers from dozens of manufacturers has allowed him to develop some methodologies and specifications that have influenced a number of industry standards.
FAQ
I am scheduling a flight, what are the class times?

The class starts at 8:30 am and ends at 5:00 pm each day. The doors to the classroom are open at 8:00 am. Typically, we do not end early on the last day.
What does the seminar fee include?
The fee includes the instruction, class materials (full color manual, Audio Click Rule, support files, and certificate of completion), beverage service, and lunch. You are responsible for your breakfast, dinner and overnight accommodations.
How do I register?
You may register online, call 812-923-0174, or mail a check payable to
Synergetic Audio Concepts,
8780 Rufing Road,
Greenville IN 47124.
My company uses purchase orders, what is the best way to register?
Please call (812-923-0174) or email me (bbrown@prosoundtraining.com) your purchase order information. I will register you for the class and send you the required paperwork.
Will I get a confirmation after registering online?
You will receive an immediate confirmation and a credit card receipt if you sign up online. The receipt will include an activation key to that seminar. Please forward that key to the person who will be attending the seminar so they can activate the key with their information.
I will email you a confirmation receipt if the registration is processed by phone or USPS. If you do not get it, check your SPAM filter. The message will be coming from bbrown at prosoundtraining.com
I will send another email about a week before the class with last-minute reminders. It is very important that you read this. It will contain information about "what to bring", location, times, special events etc.
Who provides lunch?
SynAudCon provides all-day beverage service and lunch each day. Lunch provides a great opportunity to network with others seminar attendees. If you need a special diet, tell me on the first morning. The hotels are usually very good at accommodating us in this regard.
What should I bring?
There are different requirements for the different classes.
Sound Reinforcement for Technicians & Sound System Design: Bring a notebook computer if you would like to take part in the "Audio Click Rule" exercises (Windows). For you Mac users, the Audio Click Rule will work if you have Windows installed on your computer.
SynAudCon Digital: I will send you a note 1 week before the class with the details.
Testimonials