In-Person Training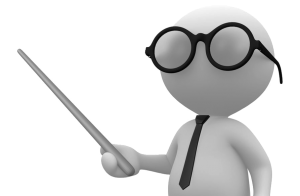 There is a saying…
Methods are many.
Principles are few.
Methods don't last
but principles do.
SynAudCon presents the principles in a practical and understandable way so you can immediately apply this information in the workplace.
Read here to learn how SynAudCon became the "Leader in Audio Education".
SynAudCon offer four in-person seminars.

Sound System Design
This course presents a logical, intuitive, comprehensive approach to sound system design.
The course begins with analysis of the room's acoustics.
This information is then used to help you select and place loudspeakers to achieve speech intelligibility and music clarity.
---

Sound Reinforcement For Technicians
Pat Brown provides a multimedia presentation along with an interactive "hands on" approach with this seminar.
Is your sound system operating at its full potential? Pat Brown will demonstrate how to set up, interface, and EQ systems correctly. The information presented will help equip you to deploy systems with confidence.
---
Digital audio. There is a lot to know. How does it work? What if it doesn't? This in-depth seminar covers the topic from A to Z, enabling you to work with ANY digital format.
It will dramatically shorten your learning curve for understanding everything from data formats to networked audio systems.
---

The demand for wireless audio is increasing, while the available bandwidth is decreasing. Wireless audio deployment is more challenging than ever before.
We have assembled an all-star staff (James Stoffo, Karl Winkler and Tim Vear) to address the spectral challenges of deploying wireless systems.
---
SynAudCon Has Proudly Provided In-Person Training To The Following Companies:

Audio-Technica – Biamp – BOSE – CCI Solutions – ClearOne – Crown International – dB Acoustics – Disney World – EAW – Fanning/Howey Asso. – Genesis Communications – HB Group – Imax Corporation – InfoComm – Inter-M – Jaffe Holden Acoustics – JBL Professional – Kennedy Space Center – NSCA – Purdue University – QSC – Rane Corporation – Ronco – Sea World Orlando – Shure Corporation – Siemens Bldg Technology – Soundtube – Telex – US Air Force – USITT – Disneyland and many more.
We have also provided in-person training in the following countries:
Argentina – Australia – Brazil – Canada – Chili – China – England – Germany – India – Ireland – Hong Kong – Jordan – Mexico – Peru – Singapore – Spain – Switzerland – Thailand – United Arab of Emirates – USA
---