Course 130 – Equalization
"A systematic approach to sound system tuning"
Developed by Pat Brown, these courses sum up his 30+ years of system tuning experience; hard-won knowledge and methods that work.
"Understanding measurement and room acoustics is the key to effective equalization." – Pat Brown

In a direct, systematic and orderly approach, this course covers the core concepts of measurement and room acoustics and applies them to the equalization process.  This course will improve your proficiency on a simple 1/3-oct RTA or an advanced PC-based measurement system.
---
Price: $299
18 RUs  |  9 CEDIA CEUs

Course 210 – Advanced EQ
"Greater breadth and depth"
This course replicates the Course 130 material but includes additional lectures that address the finer points of measurement, filters, and the system tuning process.
If you are ready for a deeper understanding of electro-acoustic measurements this course is for you. Additional lectures on phase, group delay, wavelets, IIR and FIR filters are included.

This course is an excellent prep for training on specific measurement platforms.

---
Price: $399
22 RUs  |  11 CEDIA CEUs

What you'll get:

✅ Equalization: 39 instructional videos, demos, and case studies
✅ Advanced EQ: 18 additional lectures

✅ Access to the training for 45 days
✅ Video transcriptions & instructional images
✅ Quiz after each lesson to test you knowledge.
✅ Certificate of Completion
✅ Course 130 – EQ:  18 RUs | 9 CEDIA CEUs
Course 210 – Adv. EQ:  22 RUs | 11 CEDIA CEUs

PLUS! 1-year SynAudCon Membership which includes access to exclusive, members-only forum.
Test your knowledge level with a
self-evaluation quiz
Course Description
Description
An optimized equalization process.

This course will answer these questions and more.
Course 130 – Equalization
✅ Where do I place the microphone to equalize a loudspeaker?
✅ Which filter type should I use? There are so many.
✅ Are digital filters better than analog filters?
✅ How does placement affect the response of a loudspeaker?
✅ Should the equalized response be flat?
Course 210 – Advanced Equalization
✅ What's the difference between signal delay, group delay, and phase shift?
✅ How can I use wavelets to align mains and subs?
✅ Can an all pass filter delay the signal?
✅ What is the significance of the loudspeaker's phase response?
The last lesson in this course "connects the dots" between all of the concepts presented by walking through some case studies.

The principles are universal and apply to all loudspeakers, DSPs, and measurement platforms.
This question often comes up, "Should I take both courses?"  The answer is "no".   Course 210 – Advanced Equalization has Course 130: Equalization content with additional lectures.  Looking the detailed course outline will help you with your decision.
View or download a detailed course outline of both courses.
Course Materials for you to keep include video transcriptions and the course manual PDF. Both are great resources for reviewing what you have learned.
The course is for experienced audio practitioners. We recommend a skill level consistent with graduates of our Course 50, Course 100, and Course 120.
Check out some example videos in tab 3.
Course Highlights
We are happy to announce two brand new courses!
Some highlights:
Forty years of studying, research and practice has gone into the course. Pat uses animations, analogies, demonstrations and examples to explain highly-complex topics in a way that immediately "clicks" with the learner.
 All course videos are at 1080p. Most all the graphics are vector based and will look sharp on any monitor.
The resource material includes a 48 page reference manual filled with pictures and graphs that bring clarity to the teaching.
Demonstrations – shot in HD from our in-person training.   The demos were always a favorite.  Now everyone has a front row seat.
Case studies bring these principles into the real world of audio.
Did you know?
Every graphic in the manual was produced by SynAudCon.
We produce our own content rather than published content created by others.
The theory and methods are tried and true. We share in minutes what can take years to learn.
Why this matters…
The internet, and Google specifically, can be a great resource; providing a vast ocean of information only a quick search away. However, as anyone can quickly realize – you may get several different answers to your question. Some answers are in complete opposition to one another and others are just plain wrong!
As an audio professional, it is imperative you have the right answer – each and every time. There is no room for opinions when the client or your job hangs in the balance. SynAudCon training is based on physics, first principles, and a strong consensus among audio professionals.
Watch Example Videos
Watch two example videos from these courses.

Instructional Video on Diffused Field Spectrum

Lecture video on Group Delay.
Instructor
Instructor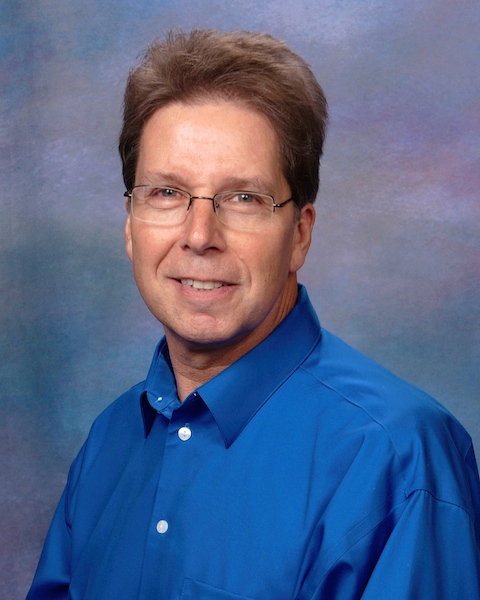 Pat Brown is a 1978 graduate of the University of Louisville with a degree in electrical engineering technology. With a background as a musician, sound technician, retail music store owner, contractor, and consultant, he is familiar with the many aspects of audio. He served as an associate instructor to audio legend and SynAudCon founder, Don Davis. Pat along with his wife Brenda own and operate SynAudCon and have been providing training for the audio industry since 1996. Pat, the main instructor for SynAudCon, has the unique gift of being able to share his knowledge of complex technical topics in an easy-to-understand real world manner through multi-media demonstrations. SynAudCon is recognized as an industry leader in audio education.
SynAudCon offers both in-person and online audio training. There are regularly scheduled in-person seminars and special one-time events on audio-related topics. With the release of the online training in 2010, SynAudCon training is now more accessible worldwide.
Pat writes articles for several publications. He authored three chapters for Glen Ballou's "Handbook for Sound Engineers"and is co-author of Sound System Engineering 4th Edition. He considers SynAudCon online audio training courses as his most complete "book", being able to explain the concepts and principles with animations and demonstrations.
He was chosen as NSCA "Educator of the Year" in 2005 and NSCA "Mover and Shaker" Award in 2011. He received Great Britain "Peter Barnett" Award in 2012.
SynAudCon has given private seminars to many companies and organizations, including the Kennedy Space Center, Disney World, Sea World, IMAX, Purdue University, the US military, Siemens and many audio manufacturers. He has conducted seminars in Europe, the Middle East, Africa, China, Thailand, Philippines, Singapore, South America, Australia and Canada.
Pat and Brenda Brown founded a second business in 2005 – Pro Sound Testing, Inc. Pro Sound Testing measures loudspeakers to produce data files for use in room acoustics modeling programs. Pro Sound Testing was the first company of its kind in the USA. The experience of developing a measurement facility and measuring hundreds of loudspeakers from dozens of manufacturers has allowed him to develop some methodologies and specifications that have influenced a number of industry standards.
FAQ's
FAQ
How long will it take me to compete this course?
I hate to use the words "it depends" but is really does. It depends on your level of experience. The more experience people will complete it in a few hours. Those new to audio may take weeks as they may rather learn in bite-size pieces.
Here is a brief layout of the course.
Course 130: Equalization consists of 13 lessons. Course 210: Advanced Equalization consists of 15 lessons. After each lesson, you may take a quiz. Each quiz has about 10 questions. The questions help you apply the principles that are taught.
After completing the lessons and quizzes, you may take a final exam. The final exam is about 30 questions. With a passing score, you will receive a certificate of completion and CEU's.
You will have 3 opportunities to pass the final exam. 80% is the passing score.
I've taken Course 130 – Equalization, but now I would like to take Course 210 – Advanced Equalization.
If taken within the same year, contact Brenda at 812-923-0174.  The cost will be $100 and the rewarding RUs will be 4 RUs.
We are developing an educational path for our employees. How does SynAudCon fit into this?
You will love this feature. SynAudCon online training is part of a Learning Management System which allows for tracking. Education supervisors may check the employee's progress, along with their quiz and final exam scores.
Is there a time limit on watching the online training?
You will have 45 days to complete the course. The 45-day clock begins on the day that the course key is activated. If you need more time, no problem. Brenda will gladly extend it for you.
We want you to get the most from this learning opportunity. We would much rather extend it than for you to rush through the course.
What course materials can I keep after the course?
Training video text.
Lesson Graphics which are great for note-taking.
These resources are comparable to a course manual if you were attending an in-person seminar.
Will I receive a certificate?
Of course. After passing the final exam, a certificate of completion will be emailed to you within one business day. The certificate will include the information that you will need for the Continuing Education Units.
How do I ask questions while I am taking this training?
We have created a support forum for our online training. You may post your questions there.
If you are little uncomfortable with this approach, please email us directly. We will make every effort to answer your questions within 24 hours.
Tell me about the purchasing process.
The online cart will request the credit card information.  Add the name on the credit on the card, (not the person taking the training.) An automated email will be sent to the email address used in the purchasing process. If you do not get the confirmation, check your SPAM filter. The message will be coming from bbrown at prosoundtraining.com
The email will include:
✅ Credit card receipt
✅ Activation key to the training
✅ Directions to activate the key.
Forward the activation key with the directions to the person taking the training.  The directions are quite easy but the learner can always call 812-923-0174 if help is needed.
May I share the video content I buy with others?
Purchased online training content is intended only for the learner who will be taking the course. Sharing SynAudCon online training is a violation of the terms and conditions of this site. All actions are logged and monitored, and this policy is strictly enforced.
We appreciate your cooperation in this as it allows us to actively develop new material and keep the price low for everyone.
Testimonials
Testimonials
With respect to their privacy, we will only list their initials.
Give my best to Pat and keep up the excellent educational work. It is so needed in the world of audio. This industry owes the two of you a great debt for carrying on with this cause. T. B.

Your comment: WOW! So much information… its a little intimidating!  I also really enjoyed the demo's Pat did, which helps apply the theory we learn in lessons prior. I am very much a "Do it" kind of learner, rather than classroom lectures, so I appreciate the demos!  B.M.
This is a very valuable course.  I see some things in here that I heard first in the Salt Lake City Equalisation course and it builds on what I learned there.  I am liking the tools that you are using.  I have mostly been working with Easra and Arta and getting great results in the EQ process. N.P.
I enjoyed a lot the last training I took about Course 210 – Advanced EQ that's why I am back to take Course 300. 😊  D. G.

I loved the pace of the course. Pat does a phenomenal job explaining the fundamentals. I would prefer to see more of the live stuff that includes measurement and optimization of systems on site.  S.K.
 It was the best course off of the top of other courses for me, and very good explanation on phase and group delay, as well as the time windowing function on the algorithm.  J.K.
I enjoyed the case studies which represented real world conditions.  J.G.
I enjoyed taking this course immensely! Even though I've studied this material with Pat a couple of times before, I always learn something new, and take away deeper understanding of things I thought I already knew. But you know that already!

What I hope might be valuable to you from a learner's perspective, is that after studying the materials both in-person and online, I think I will retain more of the material from the online delivery.
That might be a consequence of being more comfortable with the material third time around, but I noticed that when Pat delivered a concept that challenged my understanding, I stopped (sometimes for minutes, sometimes for a day or more) and really thought about it, turned it around in my head and let it sit. That time to muse, and the freedom to stop at any point to take it is very valuable.
I really appreciate the effort put into the lecture style delivery videos, and while I love the infographic style too, I felt a lot more engaged by the lectures. They're a great complement to the theory, and with the way they are weaved into the lessons, I felt satisfied that the theory covered was immediately 'put into practice', so to speak.
On a technical note, this time around I think I finally climbed to the next rung in my understanding of phase, and in particular Group Delay. So thank you Pat for your detailed  analysis there. If it helps, what really helped me was partially the physical spring demonstration, but particularly the use of wavelets to demonstrate the effect of phase shift. In the past I've always struggled with the distinction between time displacement and phase shift, because visuals always use continuous sine waves, with infinte extent. So visually at least, a 1 cycle phase shift becomes indistinguishable from a time displacement. With the finite time duration wavelets though, the phase shift is distinct and the relationship to Group Delay, as Envelope delay is obvious. It was a real lightbulb moment for me, so thank you again!  M.V.
It was a great review course for me! The explanation of phase rotation vs. time was well done. The coils and the roulette wheel. The demo of using FIR capture to evaluate room modes was of great value to me.  R.G.
It was very useful to have time shown in the teaching area as well as real world measurements. The use of multiple brands and platforms was very welcome. T.K.
Great overall courses. The videos were helpful, I (in my opinion) feel like there were a few quick-paced gaps in the most detailed information. I may have to go back and restudy this again. 
Some questions were hard to find in the research materials.I am definitely going to go back to my areas of weak understanding or ability and re-do those sections and test.  W.V.
Everything was presented in a very structured manner that seemed to progress very logically with great visual aids to back things up which made everything very easy to follow.  D.E.
I really like the "real world"  examples you show in videos.  I like when you record videos of you doing the actual work that you talk about in the class.  I also like how you have both the Lesson Text and videos of the Lesson Text.  J.G.

This is a good course, and helps a lot on a daily work of a audio engineer.  M.G.
Very much enjoying the training, exceptionally well put together.  M.M.
It is full of very useful information! There were techniques in the lessons that I will put to practice now.  Just keep doing this as I am now going to deploy a whole new process for EQ'ing and setting up a system. D.T.
This course was pack with very informational content and lectures which helped a lot. It helped me learn and visualize each lessons. Awesome training videos.  Z.V.
It's just so perfect! Everything is up to the point. When some one enrolls they might feel, 'How would i understand all these complex topics in such short time?'! But the way they have been explained, in an easy language, with demonstrations and how all these complex topics are simplified and yet elaborated is just amazing! Never once did i feel any kind of drawback of not being there personally! Loved the addition of Lectures with Pat in the videos, gives a very personal touch,compared to the previous trainings I did. 
So all in all, its the best!  R.K.
Perhaps you could do some live online instruction where participants could interact and say, "what would happen if you did this?". Your training is superior to any "live" training because of the depth and the ability to proceed in a very logical path from beginning to end, without the sometimes free form discussion that often ends up with everyone including the instructor scratching his head and wondering why something did not work as expected. This can sometimes be good but often is wasted time and leads to gaps in the material covered because of time constraints. However, sometimes students (me) need to see it done a slightly different way or even the wrong way to see why the correct way works. So in a nutshell, the recorded lessons with a rigid learning path are great, but then supplemental "live" content that is linked with key concepts already covered in the recorded sessions could be scheduled to allow students to participate and interact with you while seeing the parameters and results changed. I know you do some of this in your live courses but I think it could be modified to fit into the online format with a little modification.
I really like the case studies and the demos using DSP to illustrate concepts. This is the missing link for many of us who can read it and maybe even look at a graphic, but really can't picture what would happen in practice or perhaps how the technique would be implemented in practice. Experiential learning is awesome, but of course requires more work and planning, and I appreciate the effort. J.C.

Good translation of an in-person class into online training.  E.W.
Very good, I feel there might need to be a primer course of some kind. I already know a good bit about system tuning and was able to learn some new things from you, but if I was truly a beginner, I might have struggled.  M.W. 

I agree with you 100%.  SynAudCon courses are similar to college courses.  The lower level courses (Course 50 and Course 100) lay the foundational principles of the upper level courses.  We urge everyone to take the self-evaluation quizzes to make sure they are ready for the upper level courses if they plan to skip the lower level courses.  Brenda Brown  SynAudCon
I learned a lot.. really a lot. (And my neighbours gave me strange looks, when I was making test measurements in front of my house, that was fun.)
Since you are into"saying's"My dad always told me: "Do the things you like to do, you probably get good at it and will be able to earn money with it."
There are a few questions in the exam that I'd like to bring to the attention, or I missed something, misunderstood, or there is a mistake in the exam:
What is the time length for an order 12 FFT  at a 48 kHz sample rate.  (No theory for this question in the course??)
How would adding 10ms of delay affect the phase response of a loudspeaker? (I would say no change, only the time of flight will be longer, but that's incorrect.)  B.V We will definitely check on these questions.  Thank you so very much for your thoughts.
Thank you very much. I would most definitely like to take advantage of the membership. I met you and Pat last year at Infocomm in Orlando during EQ Demystified training. I can not say enough how much I enjoyed the class, and Pat's approach to teaching as well as your charm. You two are wonderful!  R.B.
Really great job.  I can tell how much time you prepare into making it precise and appreciate how you find a way to make the complicated topics easier to understand with demos.
I really can't think of anything you're not covering, but am looking forward to the live classes. I miss the one on one interaction, but the online allows so much more material to be covered and the quality is definitely not lacking online.  F.C.
I am glad I took this course and it is a great crash course to understanding topics like time windowing. the combination of images and real-world examples really help drive home the application of these concepts to the real world as opposed to being in academic theory all day. A.K.
Loved it! I've never really had a good understanding of phase. I'm not sure I really have a good understanding of it now either, but I definitely have a better understanding of it! I'm going to go back and re-watch those videos over the next week. J.K.
I very much appreciate the clear verbiage of complicated concepts, as well as the repeated keywords. It helped drill the concepts in for me. D.E.
This is a very good course. Love the practical video's!
– Playing with RTA's during the training , maybe it is interesting to add the dBA/dBC theory? R.V.
Very well done!  F.P.
"The course was very good but a lot of hands on practice is needed to understand the concepts better." S.S. We agree with you 100%.  Putting it into practice is what brings all the principles to life.
Well structured, easy to understand.  J.E.
The information was clear and concise. I think not being in a lab type environment misses out on the immediate hands-on nature of this topic. R.H.
Yes I agree with this.  I hope you can spend a day on a job site to implement these principles  It's doing it so you can see and hear the "cause and effect" that brings it to life.  Brenda Brown
Lots of great information, thoroughly and plainly explained. Though it was said to be software-agnostic, it does seem to lean heavily on FIR Capture (which does seem like a pretty useful software, admittedly).  K.E.
And thank you to Pat for such a great course. We will definitely be putting some of our Field Applications Engineers through Course 210 but more likely Course 130.  While I've enjoyed in person SynAudCon classes in the past this allowed me to do things at my own pace which was helpful to go back, and re-watch/re-read.  L.F.
I loved the content in this course. There is math and physics that I haven't considered since college. That being said, the question about 'Which time window will have the best low frequency resolution' was a real thinker, and I wound up guessing on the second time around the exam. L.F.
The pace of the course was really well managed. I felt like I was steadily learning the theory and the practical concepts in a way that helped me internalize the material well. 
I think that the naming of some of the concepts can be improved (although I understand some things may be industry standards that are out of your control). For example, "field" was used to refer to different section of the ETC (different fields are different segments of time), and "field" was also used as a spacial description for measurements. Other concepts in the course were referred to with multiple different names. For example, the ETC was introduced as the Energy Time Curve, but it seemed like later on in the course it was more often referred to as the Envelope Time Curve. I think adjustments can be made to some of these naming conventions to make the material a little easier to digest. That is a super minor detail for improvement. 
Overall, the course was very well condensed and modularized. I felt like each lecture contained a good amount of content that was delivered very concisely. Being able to work at my own pace allowed me the flexibility to still continue making contributions to my company while completing this training. Overall, great course!  S.S.
For me everything is perfect, just positive comments.  M.L.
LOTS of good information in this course. It is just a lot to take in.  Z.W.
Perfect!  A.L.
Thank you very much for the course. I can not explain the grate emotion i feel every time i am staring a SynAudCon training.  You're the best!   C.N.

The course is very well done. I do plan on going back in and reviewing some of the content on phase before my time expires. I wanted to do some actual measurements before I do the review.  S.W.
The course is good, clear, informative and reach its objective.  I enjoyed it!  K. T.
Did this course meet your expectations?
Was the course worth the price?
Address
Phone: 812-923-0174
Synergetic Audio Concepts, Inc.
Located in Southern Indiana USA
Stay connected with email updates!