by Pat Brown
Pat Brown performs some frequency response and total harmonic distortion tests on three commercially available 1:1 transformers. You will enjoy reading about the results.
Line level 1:1 transformers are useful for breaking ground loops between audio components. The transformer couples the signal inductively, and allows the shield to be disconnected. This stops the current flow into the shield connection of the component (Pin 1 on an XLR connector). These products are often called "isolators." With regard to convenience, the form factor of the transformer is important.
I performed some frequency response and total harmonic distortion tests on three commercially available 1:1 transformers that I will refer to as Device-Under-Test (DUT) one, two, and three, respectively. They differ in physical size, which of course determines the overall size of the product. The result is a significantly different form factor.
Three Form Factors
Photo 1 shows the three products tested. An in-line "barrel" isolator (DUT 1) requires no additional cables. Just plug it in-line at a component input (usually a DSP, amplifier, or powered loudspeaker). The down side is that the transformer is necessarily small, and may saturate (with resultant distortion) at high signal levels.
A larger transformer requires a box, which makes it bigger and heavier. The convenience factor is compromised. DUT 2 is still fairly compact, but requires an extra XLR cable to place in-line. It is light enough to hang from the cable if necessary.
DUT 3 is a two channel isolation box. It is the largest and heaviest (and most expensive) of the three. It includes flanges for surface mounting.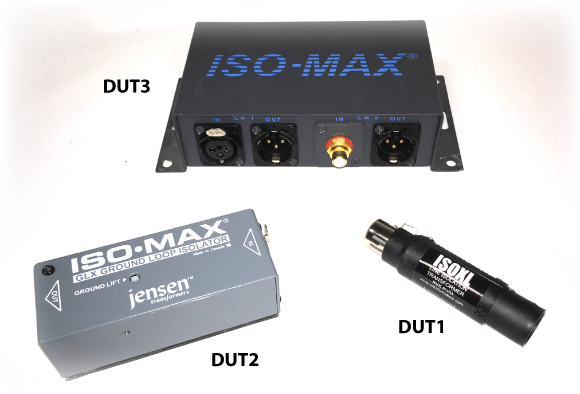 Photo 1 – The isolators tested in this article.
The Tale of the Tape
It can be difficult or impossible to quantify the performance of a transformer from the published specifications. I gave up and decided to measure all three devices under exactly the same conditions. This gives an apples-to-apples comparison of their performance.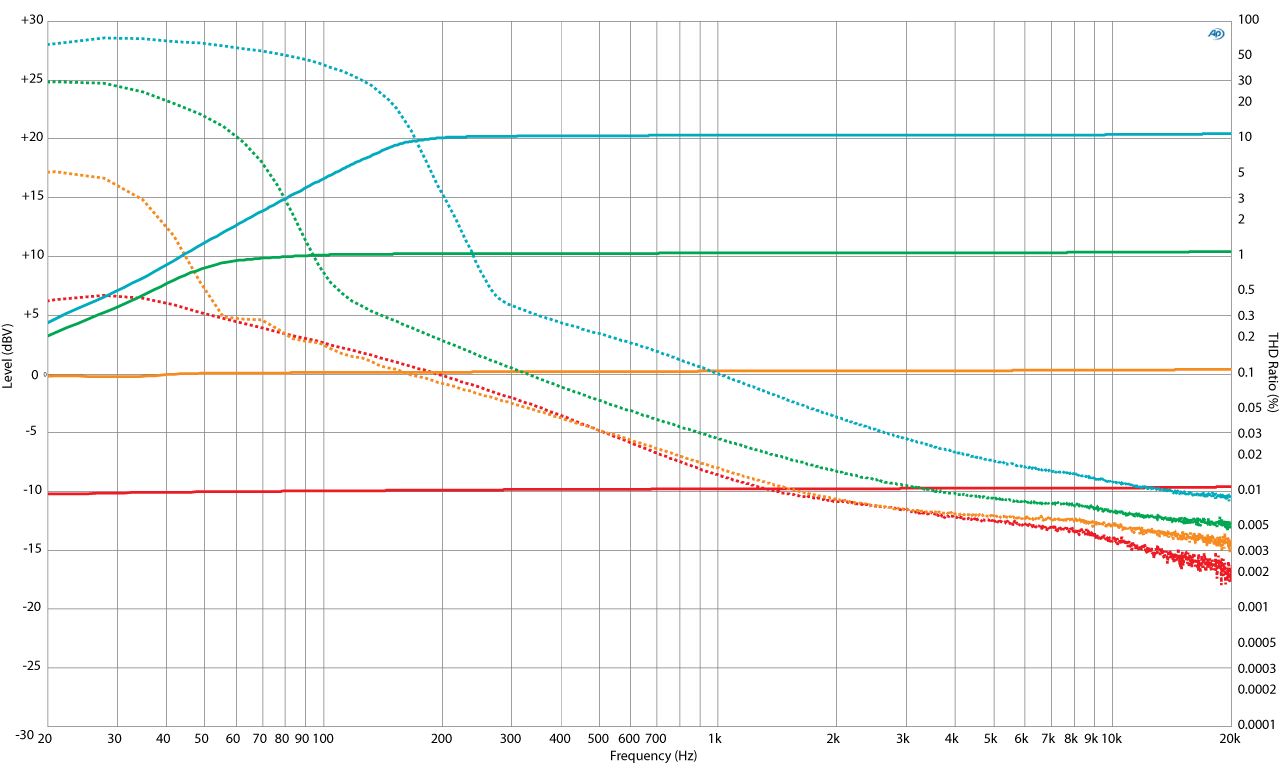 Figure 1 – Frequency response magnitude and THD of DUT 1 (Click plot to enlarge). The dashed line is THD.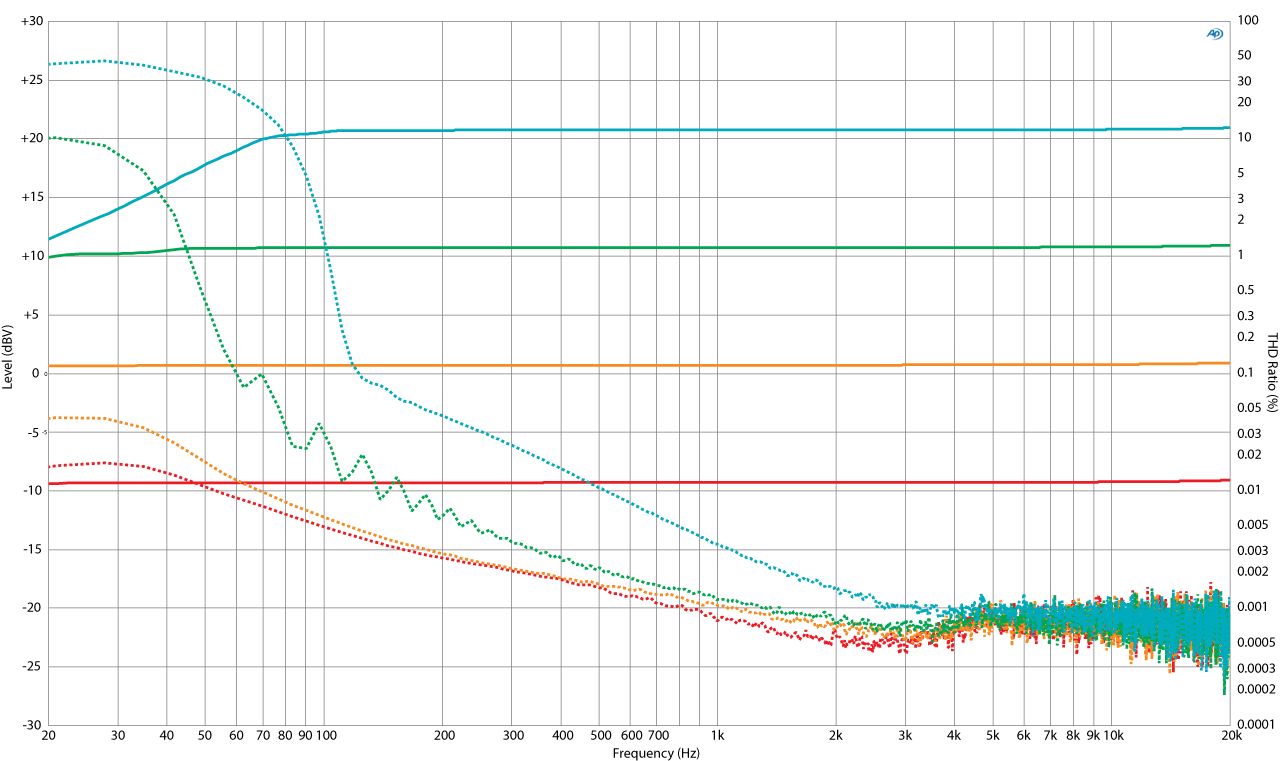 Figure 2 – Frequency response magnitude and THD of DUT 2 (Click plot to enlarge).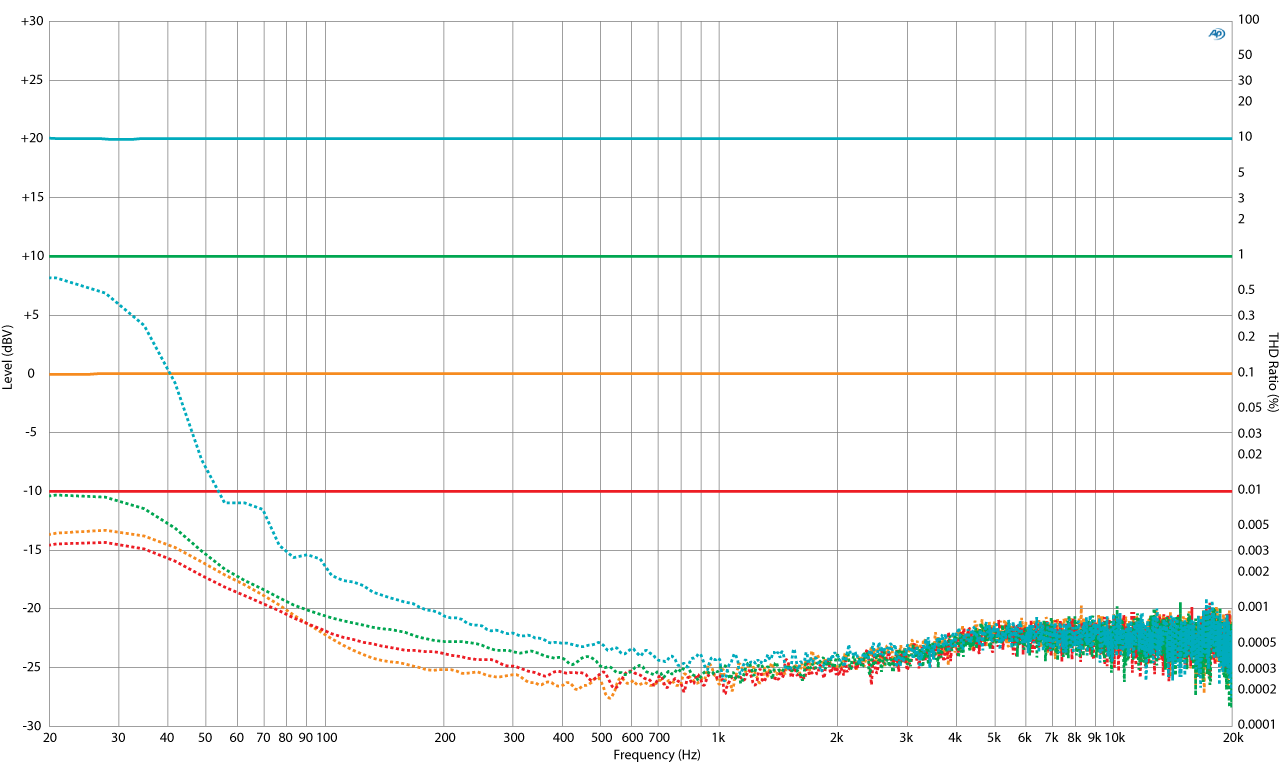 Figure 3 – Frequency response magnitude and THD of DUT 3 (Click plot to enlarge).
Comparing the Results
One way to interpret the results is to use the largest transformer (DUT 3) as the reference. At 20 Hz, its THD is about 1% at +20 dBV. DUT 2 has the same performance to 100 Hz. The barrel isolator (DUT 1) will only get you down to about 250 Hz.
Of the three, only DUT 3 was full bandwidth (20 Hz to 20 kHz) at +20 dBV, which is the typical maximum analog output level of a mixer or DSP. Of course, there is more to a transformer's performance than size. There are large transformers with lousy performance. DUT 3 is a premium quality transformer.
"Line" Transformers – Be Careful!
Line level in audio is typically +4 dBu. Allowing 20 dB for peaks, this makes the level a line transformer must handle about +24 dBu (+22 dBV). Only one of the devices I tested can be called a "line level" transformer. All of these transformers are placed "in-line" so the meaning of the term becomes grey.
The barrel isolator is a useful troubleshooting tool. Hum and buzz troubleshooting can be done at low signal levels. The performance is poor at line level, so you will need to back the source voltage way down when placing it on the output of a line level source, which compromises the system gain structure. Bigger is better, and both isolation boxes performed better than the barrel isolator.
When it is determined that a true line level transformer is needed, a large isolation box (DUT 3) is the way to go.  pb
https://www.prosoundtraining.com/wp-content/uploads/2017/11/synaudcon_small-300x57.png
0
0
https://www.prosoundtraining.com/wp-content/uploads/2017/11/synaudcon_small-300x57.png
2015-09-18 09:40:16
2015-09-18 09:40:16
Line Level Transformers